Dogs occupy a larger place than ever in our society in recent years. They're not just pets – they're real members of our families. People have come to cherish a wide variety of these four-legged friends. Depending on your personality, physical environment and time commitment, one of the breeds listed below would most likely make a great pet.
If you would like to discuss the ideal dog for you or your family, please stop by Gardner Animal Care Center and speak to a staff member. We're here to help with these tough decisions.
According to the American Kennel Club, the 10 breeds below topped the ranks in 2014.
1. Labrador Retriever – Labrador Retrievers, or simply Labradors or Labs, are frequently described as devoted, obedient, outgoing, gentle, agile and intelligent. Great with children and eager to please, it's no surprise these dogs came out on top for the 24th consecutive year.
2. German Shepherd Dog – German Shepherds are working dogs, originally bred for herding sheep. They are known for being strong, intelligent, obedient, loyal and easy to train. While they are a common choice for law enforcement and the military, they also make great family pets.
3. Golden Retriever – Golden Retrievers are the loyal, strong and sometimes overly enthusiastic good buddies of the dog world. These energetic, affectionate canines shower their families with endless nuzzles, kisses and tail wags, and make very emotionally rewarding pets.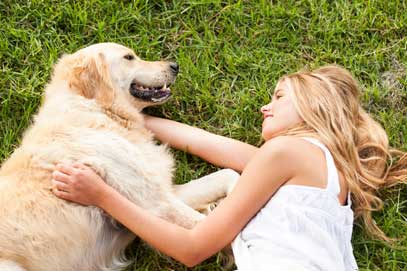 4. Bulldog – This breed is gentle, kid-friendly, affectionate, and stubborn. Bulldogs are not the energetic equals of Golden Retrievers or Labs. Instead, they favor brief walks and long periods of rest – most preferably with their heads on a beloved human's lap – between meals.
5. Beagle – Beagles are members of the hound group and possess a great sense of smell and tracking instinct. Happy, outgoing, loving but also inquisitive and determined, these small and hardy dogs make great family pets.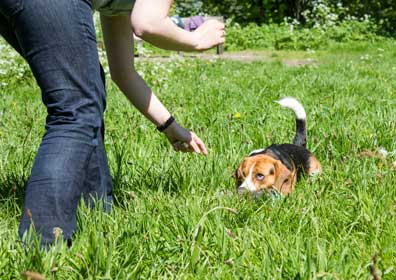 6. Yorkshire Terrier – Yorkshire Terriers are the most popular toy breed in the US. Attention seeking, intelligent and independent, with a propensity for yapping, they are great for apartment dwellers and families with older children.
7. Poodle – Poodles have an unmistakably distinct appearance that makes them stand out from other dogs. They're elegant, active and very intelligent. There are three types of poodles, Standard, Miniature and Toy, and all are considered to be affectionate family pets.
8. Boxer – Boxers are medium-sized dogs that are happy, loyal, brave, high-spirited, playful, intelligent and energetic. This breed is an excellent watchdog, is a great family pet and benefits greatly from dominant owner and training starting at a young age.
9. French Bulldog – French Bulldogs have a distinct look, too – but they're a little more funny looking than other dogs. They're adorable, too, and it's no mystery why these affectionate small dogs, with their easy-going and playful natures, have won people's hearts. French Bulldogs enjoy lavishing love on their human companions and generally get along well with everyone, including children.
10. Rottweiler – Often used as search and rescue dogs, guide dogs for the blind, and guard dogs or police dogs, Rottweilers also make great companion pets. Known for being exceptionally intelligent and strong, they are also devoted, good-natured, obedient and fearless. Properly bred and socialized Rottweilers are playful, gentle, and loving to their families.
When deciding to welcome a canine companion into your home, it's important to consider where you live, your family, your existing pets and your lifestyle. Choosing a pet with the temperament, energy level and size that complement each of these factors is a vital part of making sure your life together is a long and happy one! Remember, please don't hesitate to contact us if you have any questions or need help in choosing the best dog for your family.